CAM and KAR are two Colombian siblings hoping for a loving family!
CAM and KAR's foster mom beams when discussing these two AWESOME kids! She says their relationship is wonderful-they both take care of each other. For instance, the foster mom describes this situation: She is giving them some cake; if she calls KAR first, KAR then asks, "Do you have a piece for CAM? If not, I will share mine with him."
14-year-old CAM is a kind young man with a servant's heart. He describes himself as a lovely, affectionate gentleman who likes serving others.
He says, "I love doing all the church activities during the weekend and learning from the other kids who participate."
CAM is confident, kind, and super-expressive. He is also very bright and ranks 3rd in his class.
In his words: "I love soccer, reading, and board games such as Uno and Parcheesi. I am reading Los goles de Juancho," a soccer book.
As an adult, I have not decided what I want, but I want to be something related to soccer.
Regarding the hosting experience, he is hopeful he will be able to find a forever family with his sister KAR, with whom he is very close.
Although she is shy, 12-year-old KAR is very social. She makes friends easily and has lots from school. Like her brother, she also has a servant's heart. She loves sharing with her friends, brother, and foster kids and often puts them before herself.
KAR's foster mom beams when she talks about her. She says she is proud when she goes to school and hears from the teachers how well KAR is doing!
Her foster mom says KAR makes good choices, is very organized, and likes to be well-dressed. She loves animals and wants to be a veterinarian when she grows up. She also enjoys board games, basketball, and watching TV.
KAR: "My birthday wish is to travel in the hosting program. I want to have my own family with CAM."
Can you make CAM's and KAR's wishes come true?
Learn more about CAM and KAR
To learn more about CAM and KAR, please reach out to Project One Forty-Three.
Tammy Cannon, Program Director: tammy@p143.org
Shanna Littleton, Child Advocacy Coordinator: shanna@p143.org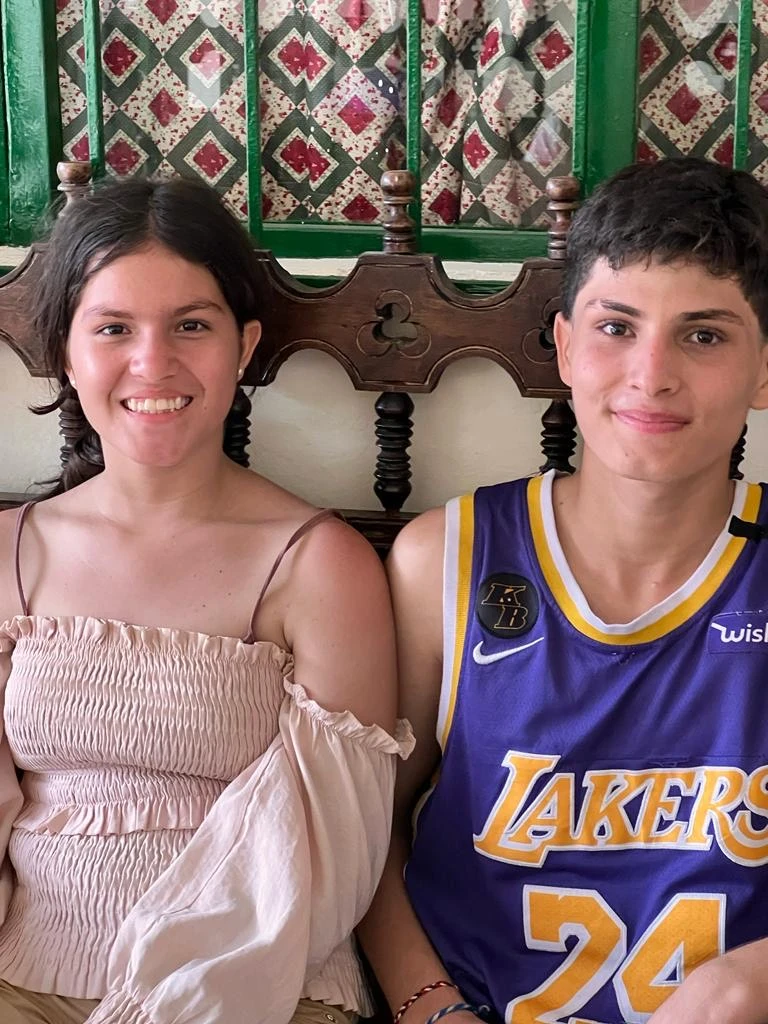 For summer 2023, CCAI is partnering with Project One-Forty-Three, a hosting organization. CCAI will be your adoption facilitator. Often, hosting may be the last chance for a child to find a family before they age out of the Colombian foster care system.
CCAI's Colombia adoption program is a fast-growing, robust program that offers both traditional and host-to-adopt adoption options for children of all ages and sibling groups!
In light of the many children needing a permanent and loving family, CCAI launched its Colombia adoption program in 2020. Children eligible for adoption from Colombia tend to be older with varying degrees of medical needs. These resilient and hopeful children bring with them their rich and unique culture and history!