DAH and LUI are waiting for their forever family! CCAI's hosting partner, Project One Forty-Three had an opportunity to interview these sweet sisters. We're told they are both kind-hearted and fun! They have expressed that their biggest desire is to have a loving family who will love them unconditionally.
16-year-old DAH
16-year-old DAH is a very focused student. When placed in care two years ago, she didn't know how to read or write. But she persevered and taught herself how to read and write; during COVID lockdowns, many others were falling behind, but DAH showed remarkable progress!
DAH is very calm, not into parties, but prefers to spend time with her friends in small groups. In addition to school, DAH loves playing soccer!
DAH cried when we asked her how do you feel about coming to the interview. She was very emotional and said it is her biggest dream to find a family; this is her chance. She is determined and tries to achieve every goal that she has.
P143's interview team fell in love with these passionate girls! They cried listening to DAH's story and her heartfelt desire for a family. For kids who have overcome so much, their light still shines bright with HOPE!
In their own words,
DAH says, "LUI is respectful, kind, and loving."
LUI says, "DAH is beautiful, respectful, and smart."
Clearly, these girls love one another!
The foster mother said, "I wished all the kids were like DAH and LUI."
11-year-old LUI
LUI is a sweet 11-year-old girl. Spontaneous and fun, she loves Taekwondo and sports and is open to trying new things. She is always smiling and has such positive energy. In addition, LUI loves pets, especially Noa, the dog she has in the foster home.
LUI says, "My birthday wish this year were to have a family that will love and respect me and my sister forever."
2023 is an excellent year to fulfill dreams and make wishes come true! Could you be DHA and LUI's forever family?
DAH and LUI are two Colombian sisters hoping for a loving family! Currently, they are staying in Texas with a family through our hosting partner, Project One Forty-Three. This visit is their last chance to come to the US through hosting, so we are looking for a family to adopt them immediately.  
Interested in Learning More?
To learn more about DAH and LUI, please reach out to Project One Forty-Three.
Tammy Cannon, Program Director: tammy@p143.org
Shanna Littleton, Child Advocacy Coordinator: shanna@p143.org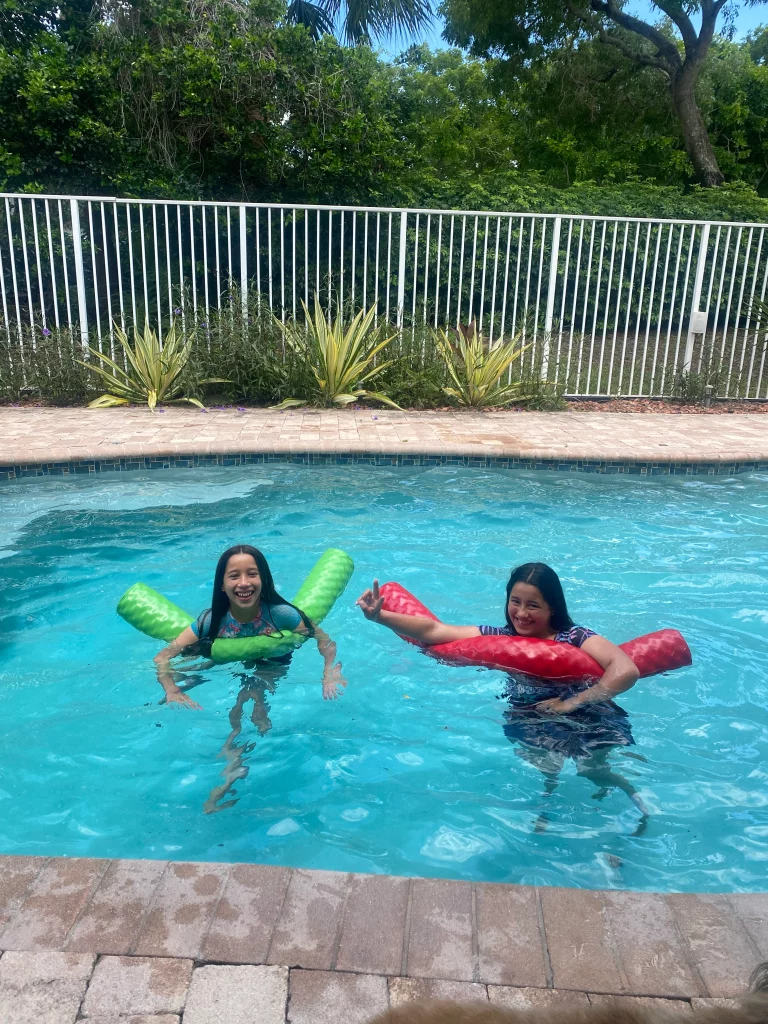 For summer 2023, CCAI is partnering with Project One-Forty-Three, a hosting organization. CCAI will be your adoption facilitator. Often, hosting may be the last chance for a child to find a family before they age out of the Colombian foster care system. DAH and LUI's host family is advocating, along with CCAI for their adoption and this summer is an excellent opportunity to get to know them!
CCAI's Colombia adoption program is a fast-growing, robust program that offers both traditional and host-to-adopt adoption options for children of all ages and sibling groups!
In light of the many children needing a permanent and loving family, CCAI launched its Colombia adoption program in 2020. Children eligible for adoption from Colombia tend to be older with varying degrees of medical needs. These resilient and hopeful children bring with them their rich and unique culture and history!