This remarkable young man is sincere, kind, and thoughtful.
JUA wants a forever family more than anything. He is also a rule follower and has a strong sense of self. JUA handles changes and transitions well! He is also very resilient and gets along with peers, younger kids, older kids, and adults. His teacher describes him with the 3 R's – responsible, resilient, and respectful. In addition, he is an excellent classroom helper. His favorite subject is currently math (algebra).
When JUA first meets you, he tends to be shy but is very confident. Like many kids, JUA can have difficulty expressing his emotions at times. He likes to talk and is more talkative when he feels safe and comfortable.
JUA loves soccer. He also likes to make bracelets and play on the computer. He wants to be a chef or a footballer when he grows up! As of yet, he has not gained experience cooking but wants to learn. JUA is active and wants to swim, go to the park, and play sports this summer with a family. He also likes chess, volleyball, basketball, and sewing. On top of that, he is creative, athletic, and has a wide variety of interests.
JUA is currently staying with a host family in Colorado this summer, through our hosting partner Project One Forty-Three.
Interested in Learning More?
To learn more about JUA, please reach out to Project One Forty-Three.
Tammy Cannon, Program Director: tammy@p143.org
Shanna Littleton, Child Advocacy Coordinator: shanna@p143.org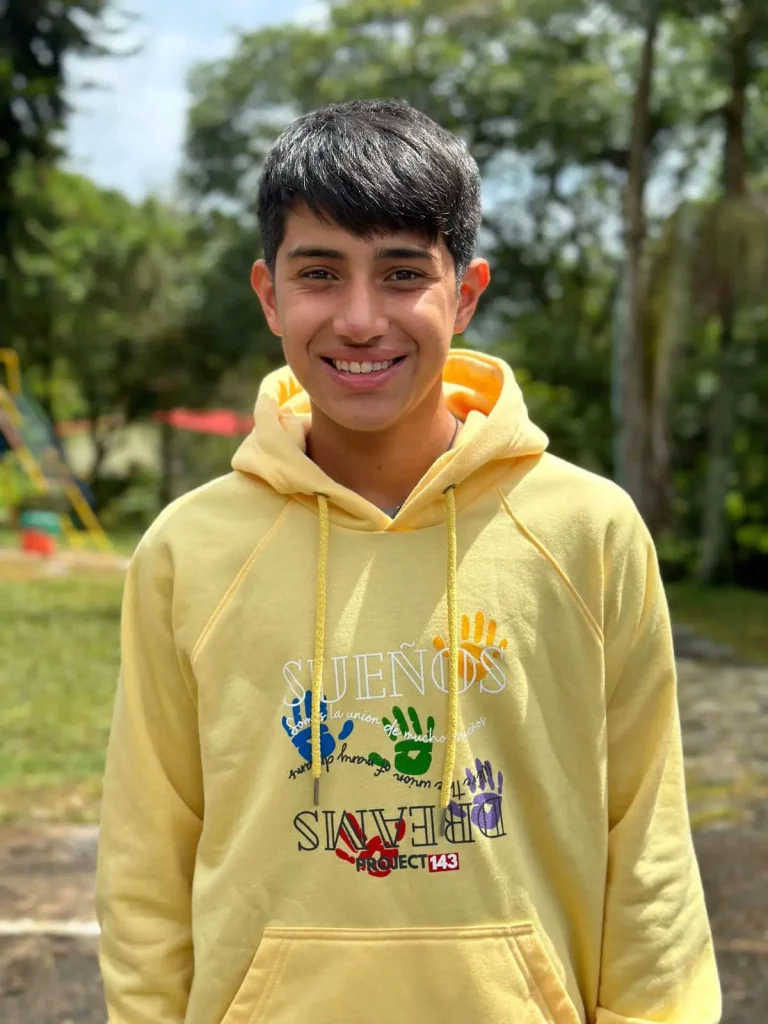 Often, hosting may be the last chance for a child to find a family before they age out of the Colombian foster care system.
CCAI's Colombia adoption program is a fast-growing, robust program that offers both traditional and host-to-adopt adoption options for children of all ages and sibling groups!
In light of the many children needing a permanent and loving family, CCAI launched its Colombia adoption program in 2020. Children eligible for adoption from Colombia tend to be older with varying degrees of medical needs. These resilient and hopeful children bring with them their rich and unique culture and history!