Ley is waiting for a loving family! She is a sweet 13-year-old girl staying in Ohio with a host family through our hosting partner, Project One Forty-Three.
Teachers describe LEY as an excellent student! They often choose her to supervise class if her teacher needs to step out for a moment, and her leadership skills, kindness, and respectfulness put her at the top of the course.
She hopes to be a veterinarian someday, as she loves animals, or possibly a teacher, as she enjoys being around children.
LEY is happy to try new outdoor adventures or can be just as delighted with drawing or painting. She also loves dance and hopes to continue improving in that arena.
Will you let LEY twirl herself into your heart this summer?
Interested in Learning More?
To learn more about LEY, please reach out to Project One Forty-Three.
Tammy Cannon, Program Director: tammy@p143.org
Shanna Littleton, Child Advocacy Coordinator: shanna@p143.org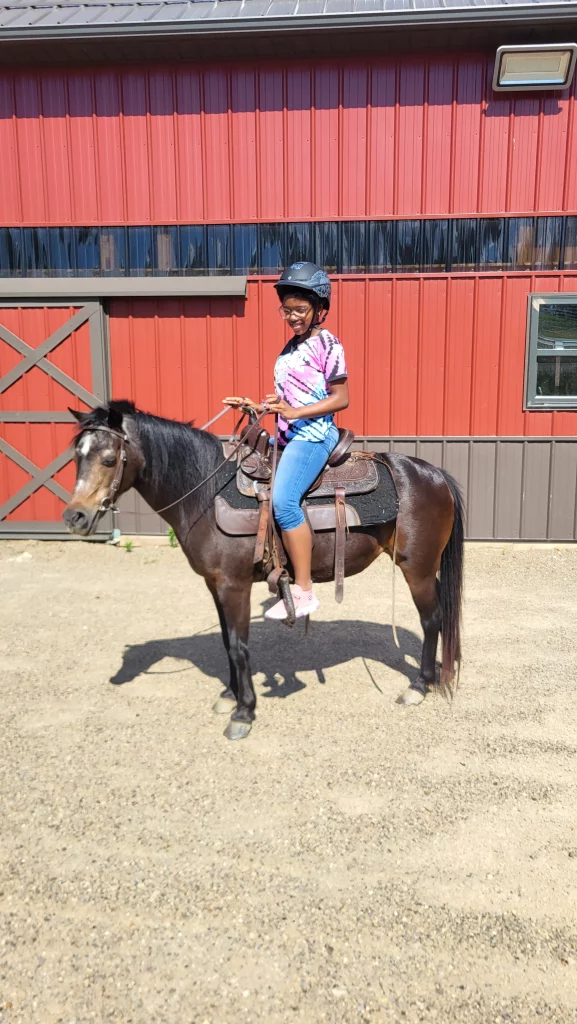 For summer 2023, CCAI is partnering with Project One-Forty-Three, a hosting organization. CCAI will be your adoption facilitator. Often, hosting may be the last chance for a child to find a family before they age out of the Colombian foster care system. LEY's host family is advocating, along with CCAI for her adoption and this summer is an excellent opportunity to get to know LEY.
CCAI's Colombia adoption program is a fast-growing, robust program that offers both traditional and host-to-adopt adoption options for children of all ages and sibling groups!
In light of the many children needing a permanent and loving family, CCAI launched its Colombia adoption program in 2020. Children eligible for adoption from Colombia tend to be older with varying degrees of medical needs. These resilient and hopeful children bring with them their rich and unique culture and history!