Vera, Lottie, and Hendrix are precious siblings living in Taiwan in separate foster families. We are looking for an adoptive family that can provide these siblings with a loving and stable environment and the ability to be together again.
Vera
Vera is a sweet, precocious four-year-old who is affectionate towards caregivers and asks for cuddles. She's a curious preschooler, often trying things that she knows might be dangerous. Vera feels most comfortable with familiar people and will shy away from strangers. Like many four-year-old children, she becomes impatient when she wants something and does not like putting away her toys. Vera is a true girly girl who enjoys dressing up, listening to music, and dancing. In addition, Vera is academically bright and enjoys practicing writing numbers by herself and playing with audio books at home. She can be highly focused when willing, with an excellent learning capacity and oral expression. Vera might have osteoporosis. Vera and her siblings Lottie and Hendrix will be adopted together!
Lottie
Lottie is an outgoing six-year-old who is not shy with strangers and builds rapport with others quickly. She enjoys compliments and is willing to share her achievements with adults. Lottie is a creative child who can independently assemble building blocks and complete 50-60 jigsaw puzzle sets. Like many girls, she is fond of dressing up and can tie up her hair and use hairpins alone. She likes going to school and interacts well with her classmates. Lottie is not a picky eater. Even though she is not fond of vegetables, she will finish her whole plate at dinner. Lottie and her siblings Vera and Hendrix will be adopted together.
Hendrix
Hendrix is a lively, cheerful, whimsical, laugh-loving, bright, and creative eight-year-old boy. On top of that, he is considerate and enjoys helping his foster mother with housework. Hendrix has good grades but, like many young boys, can make careless mistakes in his schoolwork. He likes cars, drawing, and playing with building blocks. His favorite show is PAW Patrol. Hendrix said he enjoys Mathematics, PE class, and playing with spinning tops at school and has one good friend. He loves eating fruit and shrimp and can peel shrimp on his own. Hendrix's social worker noticed that he plays well with the other foster children and can play independently. Hendrix is part of a sibling group and will stay with his siblings, Lottie and Vera.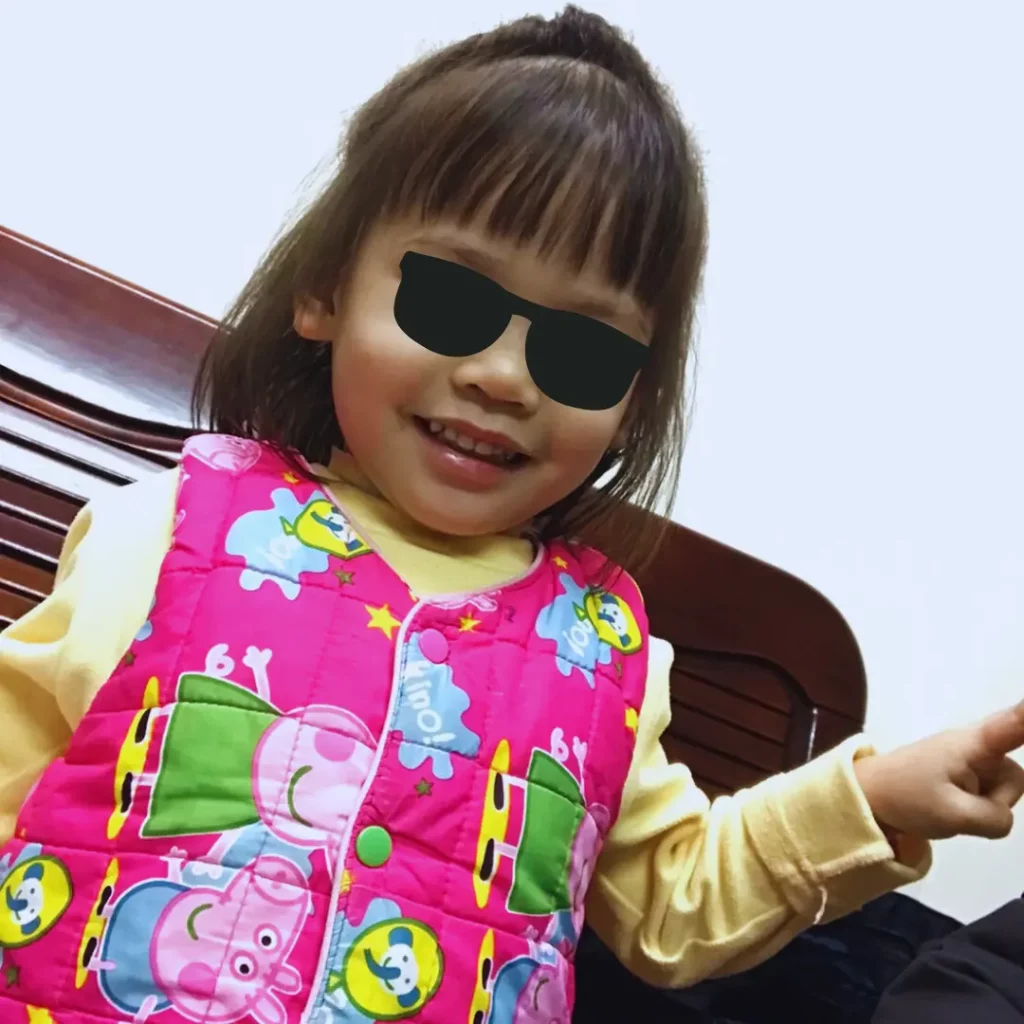 Hendrix, Lottie, and Vera are relatively healthy children living in Tawain who have experienced abuse and neglect. They will require kind and patient parents who have TBRI training.
To learn more about these precious siblings, please get in touch with our Taiwan team.
CCAI's Taiwan program began in 2016 when our Taiwanese orphanage partner Cathwel invited CCAI to join efforts in finding loving families for Taiwan's most vulnerable children.
CCAI and Cathwel mutually support families through an ethical, transparent, and child-centered process. CCAI's Taiwan program is running smoothly!