You can change the life of a child this winter! CCAI is partnering with Project One Forty Three, a hosting organization that will bring Colombian children to the US to live with families for around 5 weeks.  Together, we are seeking adoption-minded families to host tweens and teens. Often, this may be the last chance for a child to find a family before they age out of the Colombian foster care system.  Hosting is an excellent opportunity to get to know a child prior to adoption and many forever families have been created through our programs.  Should the hosting experience turn into an adoption, CCAI will be honored to be your adoption facilitator.
Have you ever wondered about hosting? Read about the Rhodes family, who adopted their host child last year!
Orphan Hosting
My husband Greg and I had long discussed the possibility of older child adoption. Loving parents adopted my best friends growing up, positively shaping my view of adoption. Our 10-year-old biological son started mentioning his concern for children who do not have families, and we began to discuss how we could best serve these kids. Our biological daughter was three years old then, and we also wondered how adoption would affect her. After talking with a social worker, we learned of orphan hosting and loved welcoming a child in need into our home. We chose to host while remaining adoption-minded but were also committed to advocating for the child if our family was not the right fit.
Pre-Hosting Preparation
The hosting process brought Kevin to us for five weeks in the summer of 2021. We received valuable training and support from P143 before, during, and after hosting. We anxiously awaited the day of arrival, and as we got closer to the day, my worries changed from "Will we like him?" to "Will he like us?" I was extremely nervous picking him up from the airport. My husband speaks Spanish, but I do not. I wondered, "How will I make this child feel loved, safe, and welcomed if I cannot speak his language?"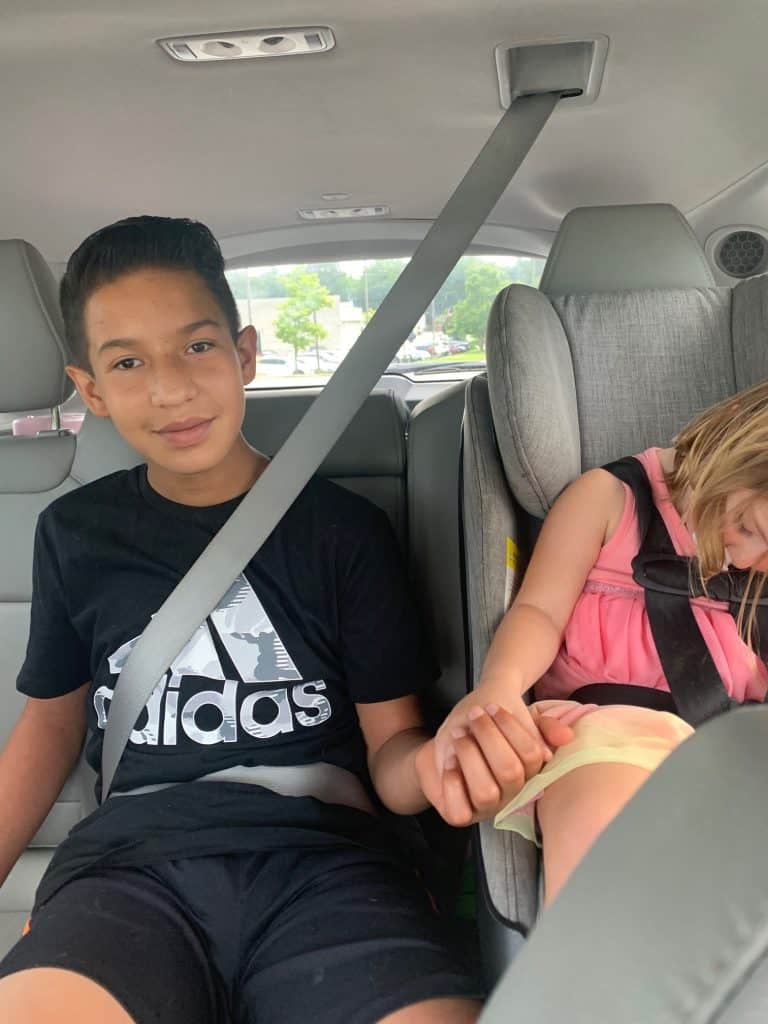 The first moments with him were nerve-wracking. He was so scared and nervous, but also SO brave. I remember thinking on the car ride home, "What have we done?" But by the end of the third day, I remember watching him play with our dogs, hearing his laugh, and seeing his huge smile for the first time. The joy of watching these children enjoy the simple pleasures of family life is indescribable.
Connecting with our Host Child
We found connecting and talking with him straightforward through translation apps, hand gestures, and "Spanglish." Surprisingly, most of our hosting experience was much easier than we expected. Kevin was so happy to hang out and participate in normal family activities with us. The most challenging component was the adjustment of our 10-year-old biological son. Still, we found that instead of forcing the two boys to hang out, their relationship was much healthier when we allowed them time apart and the space to pursue their unique interests.
By far, the most challenging part of hosting was departure day. There were many, many tears from all of us. Our 3-year-old Sarah was especially attached to Kevin, and it was tough for her to understand why he had to leave. By day three of hosting, I knew I wanted Kevin to be our son and join our family. I know it does not always happen this way for all families, and my husband took more time to think it through. We started the adoption process before Kevin left and were able to complete the process and bring him home in May 2022.
Life after Adoption
Kevin is doing fantastic! We are proud of his courage and willingness to come here to join our family. He is learning English, playing on a soccer team, loves cooking and helping in the kitchen, riding his bicycle, and enjoys caring for his three pet goldfish. Kevin is growing more confident each day, and seeing the world through his eyes is incredible. He is loving, affectionate, calm, funny, grateful, and thoughtful. Honestly, we cannot imagine our family without him in it. Adoption has many challenges, but it is so worth it. All three of our children have adjusted far more quickly than anticipated, and we love being a family of 5!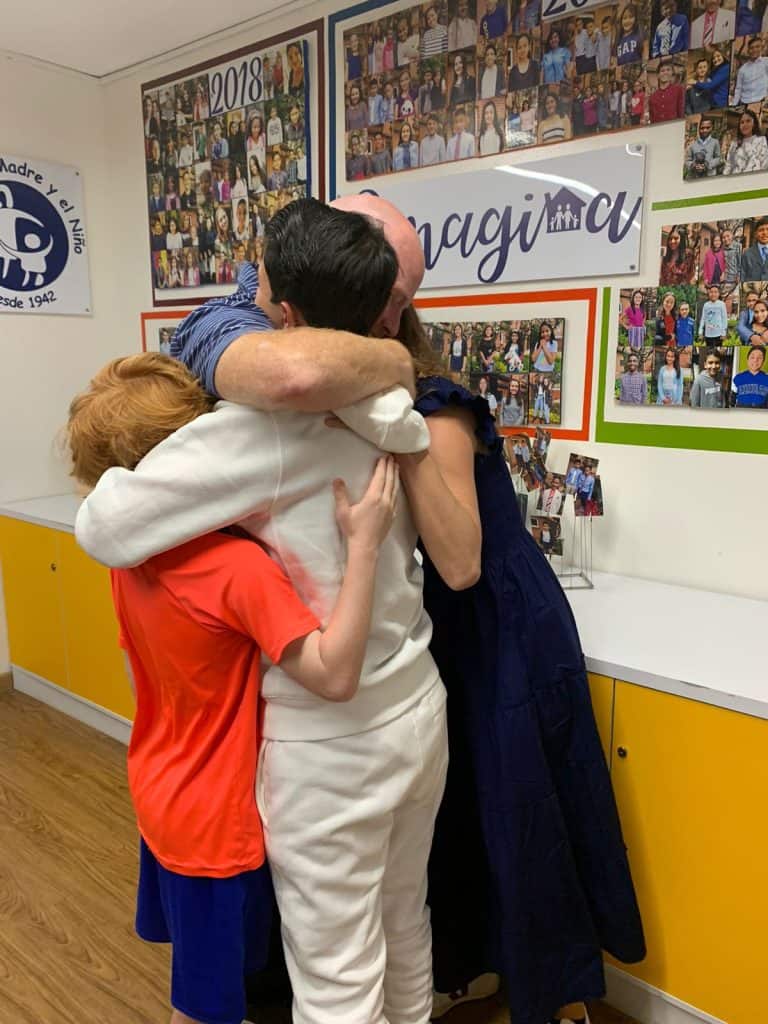 If you are adoption-minded and considering hosting a child from Colombia, please contact Project One Forty Three to apply. It's never too early to start the adoption process during your hosting experience. We encourage you to reach out to our Colombia team as soon as possible! Read more stories from other CCAI families about hosting-to- adopt!