CCAI's Children's Charity Fund had the pleasure of sponsoring three exciting camps for China's vulnerable children this summer! With your help, CCAI can provide more enrichment activities for orphans living in China.
ChangSha Orphanage Sponsored Camp
Our first sponsored summer camp served 30 orphans in ChangSha. The children enjoyed soaking up nature through hiking and camping in the mountains, eating fresh farm food, and playing night games! In addition, they got to play with sheep at a farm, take an exciting boat ride, and visit a gorgeous waterfall.
FuLing Orphanage Sponsored Camp
CCAI's second sponsored summer camp in FuLing, sponsored by FuLing Kids International, included 14 children. The kids and teens enjoyed visiting an army base, playing team games, learning basic army training, eating delicious BBQ for dinner, and seeing a local attraction!
ShangRao Orphanage Sponsored Camp
Thanks to generous donors like Christy's Legacy Hope, CCAI's Children's Charity Fund was able to sponsor a third summer camp in ShangRao, China!
A dedicated staff of 20 caregivers escorted 30 orphans, many with medical needs, to an amusement park named City Happy World! They enjoyed internet games and learned to bake cookies in an authentic bakery. In addition, the kids had a blast learning to care for small animals. The children were overcome with immense joy, as this was their first time touching a furry friend! Later, they took tour buses around the park to view the city and forest scenes before enjoying a delicious lunch.
Due to the success and appreciation of these sponsored summer camps, all three orphanages requested we sponsor them again next year.
Thanks to donors like YOU, we can give orphans in China a lifetime chance to interact with nature and animals. These precious children learn essential skills in caring for one another and collaborating as a team. Most of all, they cherished time outside the orphanage walls!
Please help us give these children enrichment activities and opportunities to experience life outside their orphanage. We currently have three additional summer camp sponsorship requests from HeBei and JiangXi provinces. Each camp costs between $2000 and $5000.
Donate here to help us sponsor more field trips in China. Choose "outdoor activities for orphans" in the drop-down menu!
Your gift can change the life of a child!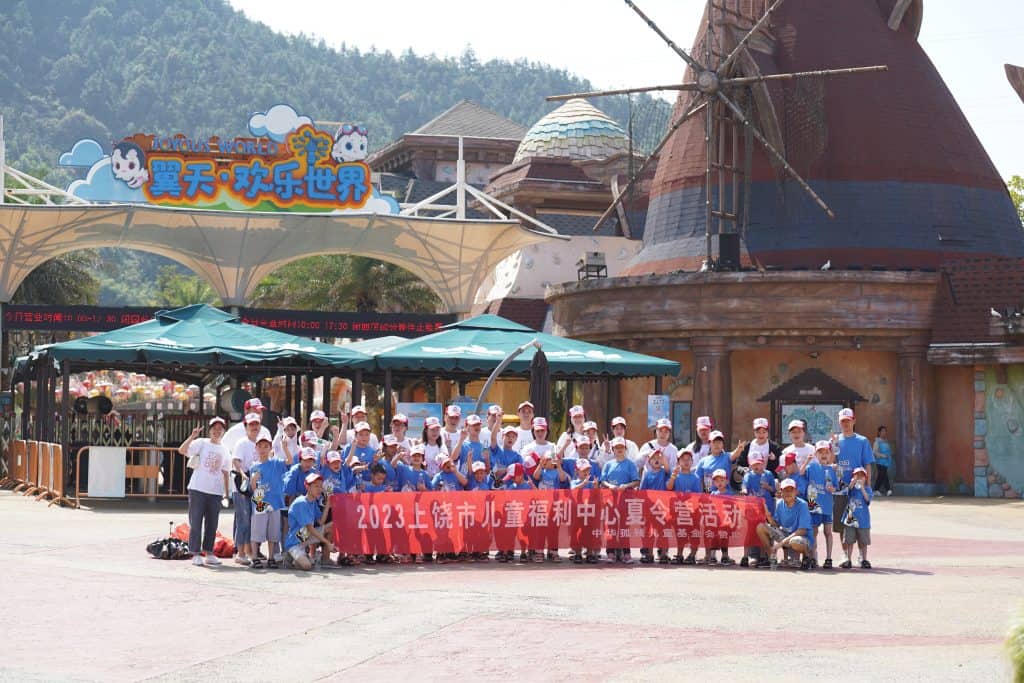 At CCAI, we believe that adoption, without reaching out to the children remaining behind, is meaningless.
Believing that reaching out to the children who remain behind is the obligation of any responsible charitable adoption agency, CCAI has provided childcare, foster care, medical services, educational funds, and disaster relief to thousands of orphans since 1994 and has impacted over 100,000 abandoned children's lives.