Get to know Kimberly Elstun, CCAI's Assistant Director of Country Programs.
"I love playing a part in each family's adoption story," says Kimberly Elstun, Assistant Director of Country Programs. Kim has been with CCAI since she graduated from Regis University 19 years ago! She majored in Sociology with a minor in Peace and Justice Studies. After completing an internship at the Adoption Exchange in Denver, Kim blessed CCAI by joining our team!
Adoption is an extraordinary adventure, and Kimberly is honored to share her heart with families as they move through their unique journey. Fueled by her faith and inspired by her four amazing children who keep her on her toes (and her incredible hotrod of a husband who helps manage the chaos), she believes every child deserves to be loved in a stable, loving family.
On top of that, Kim is an eternal optimist, unapologetically authentic, and lover of the written word, Kimberly creates memorable keepsakes for those she loves, has a penchant for fine cheese, and enjoys the aftermath of a good surprise.
Tell us about your family!
I met my husband in high school, but we started dating when I was done with college because I was buried in books and his head under the hood of a car. We've been married for 13 and a half years and have four kids.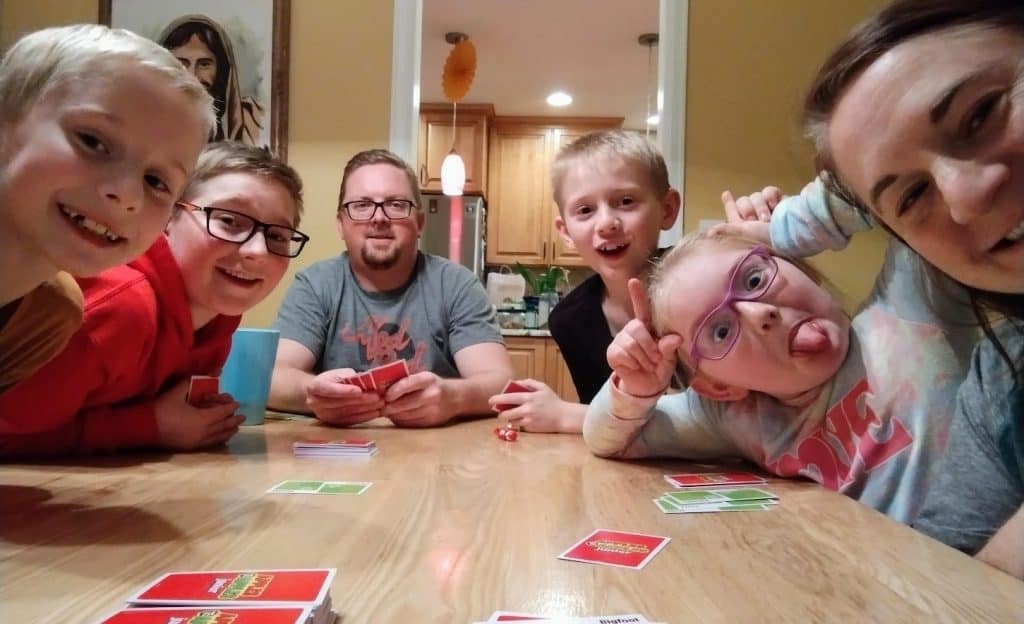 What is your favorite part of working at CCAI?
My part might be super small, but bringing a child into a family is a huge thing -and it's incredible to participate in that process. I work closely with the Taiwan and Colombia team; every adoption touches my heart immensely!
What would it be if you could choose anything to do for a day?
If I could put my feet on a beach somewhere, I would be in heaven. Our honeymoon was in Barbados, and I would love to go back. On top of that, I would love to sleep in an over-water villa in the Maldives.
What makes you laugh the most?
It doesn't take much to make me laugh! I have a reputation for laughing-crying; if I find something hilarious, I will likely tear up. Silly antics with my kids and awkward social faux pas often make me laugh the most. I'm pretty good at laughing at myself.
If you had to describe yourself as an animal, which one would it be? Why?
I would be an eagle- because I have a good eye for detail and can still look at something from a larger perspective. What's more, I like the freedom and the strength that an eagle represents.
What was your favorite hobby as a kid? What is your favorite hobby now? Why?
My favorite hobbies are reading, gardening, and completing puzzles with the kids. I also enjoy getting swept away into a story, tending to plants and flowers, and watching them grow. Moreover, the kids and I love working on jigsaw puzzles together, cooperating to put together a larger picture, and enjoying conversation and good jokes.
As a kid, I was a serious hula-hooper and won a talent show for a particular routine I had made in 2nd grade. (I'll let you imagine what that experience looked like!)
What is your favorite book? Why?
My most recent favorites include The Sound of Gravel, The Alice Network, The Dream Daughter, and Where the Crawdads Sing.
If there is anything important that you have learned in the last year, what is it?
It's the relationships that we have with each other that have matters the most. Hold on to them.
If you could give any prospective adoptive parent one piece of advice, what would it be?
Read the information shared with you and trust your agency. Patience is not easy in this process. However, practicing patience over and over (and over) again will only benefit you in this sometimes turbulent but incredible journey.