Meet JAZ, a resilient 13-year-old with an incredible spirit that shines despite a challenging start in life. JAZ's journey has been marked by adversity, but her remarkable resilience has set her on a path of growth and determination. JAZ needs an adoptive family. Learn more about this incredible teen!
Gifted with intelligence and a quick learning ability, JAZ approaches life with curiosity, actively listening and engaging in her surroundings. She values the intimacy of small friend groups, finding joy in studying, and spending time with her close companions. JAZ's leadership qualities are evident at school and home, where she collaborates seamlessly with her foster family.
Like any typical teenager, JAZ occasionally needs reminders to tidy up, but this minor quirk doesn't overshadow her positive qualities. During her summer stay in the US, JAZ discovered a love for cooking, eagerly joining her host mom in the kitchen and creating delicious meals.

JAZ's love for travel is evident, and she cherishes special moments such as Christmas celebrations and leisurely walks with her foster family. Her interests extend to activities at her church, where she actively participates, showcasing her talent in playing the viola. In her leisure time, JAZ exhibits creativity through paper crafts and sewing, showcasing her adeptness in these artistic pursuits.
Looking toward the future, JAZ harbors dreams of becoming an actress or immersing herself in the world of fashion design. These aspirations reflect her vibrant personality and desire to express herself through creativity and performance.
JAZ needs an adoptive family to support her as she grows to become the person she envisions. Please reach out to our Colombia team to learn more about her!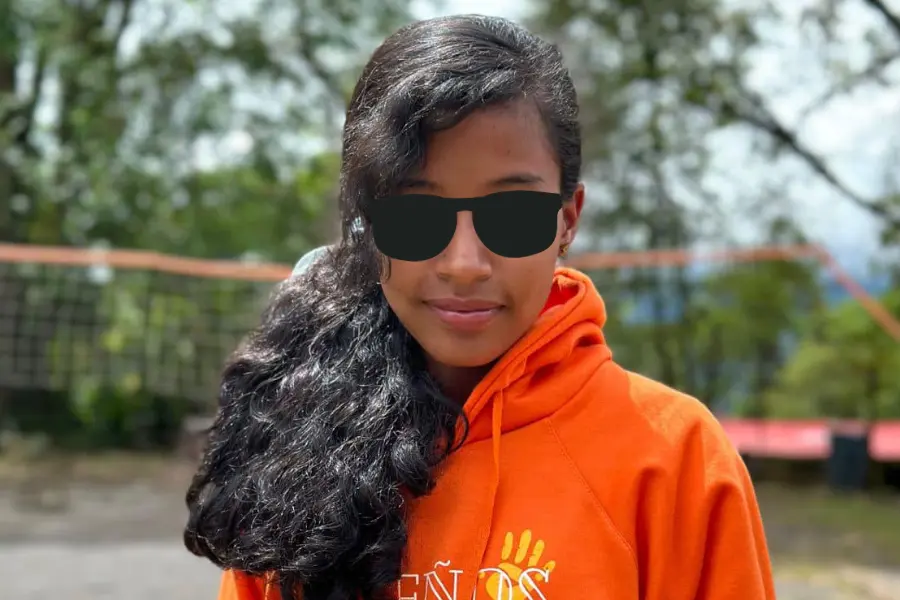 Colombia Program
In light of the many children in need of a permanent and loving family, CCAI launched its Colombia adoption program in 2020. Children eligible for adoption from Colombia tend to be older with varying degrees of medical needs. These resilient and hopeful children bring with them their rich and unique culture and history!
CCAI's parent preparation resources give families the tools to welcome a special child into their hearts and home. Our Colombia adoption program is a fast-growing, robust program that offers both traditional and host-to-adopt adoption options for children of all ages and sibling groups!