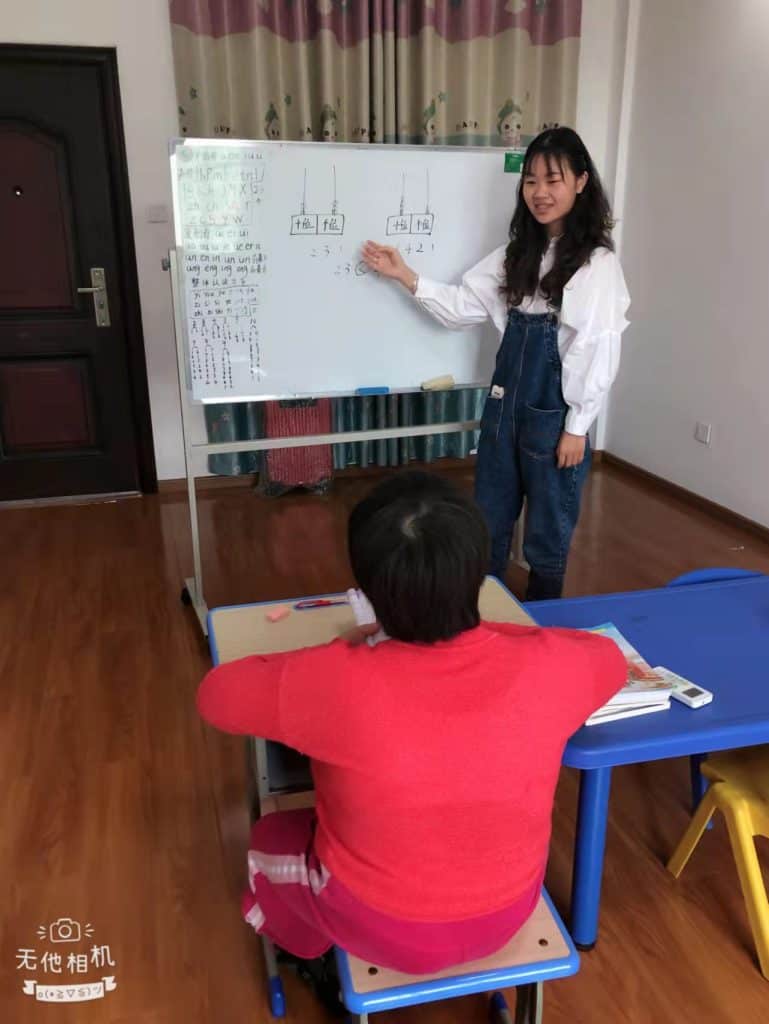 You can make a difference in an orphan's life in China by supporting CCAI's one-on-one education program!
Twelve-year-old Shan Shan was painfully shy and insecure when we first met her at the Yingtan Orphanage in Jiangxi Province. Every day her friends went to school while she stayed behind due to her paralysis. When CCAI's Charity Team asked for her wish, she said, "I also want to be a student!"
As a result, CCAI searched for a private tutor willing to come to the Orphanage every day and teach her math, art, and language.
In just a few months with her tutor, Shan Shan, once shy and lonely, became a happy, confident, and social young lady. In addition, she looks forward to her time learning everyday. "I just love my teacher, and I have been trying hard to be a good student," she proudly writes.
Support CCAI's efforts to help orphans in China!
Today, generous CCAI donors sponsor 11 kids like Shan Shan to receive one-on-one education for only $600 a month per child. Many young people like Shan Shan urgently need instruction. If you would like to learn more about CCAI's charity for orphans, click here.
Would you consider supporting CCAI by sponsoring or co-sponsoring an orphan's one-on-one education this year?
Any amount helps a child to reach their full potential. The gift of an education and future possibilities are priceless! Please click here to change a child's life. Choose Orphan Care and Sponsorship in the drop down menu and write One-on-One Education in the comments. You can choose to make a one-time donation or monthly, on-going donations.