The Ragusos wanted to grow their family and give a child needing parents a warm and safe home. When they adopted their sweet daughter Juliana from China, they did not know she had a rare disease until several months later. They only knew she had bilateral arm and leg malformations.
"We learned about her condition months after we brought her home. She has an ultra-rare congenital metabolic bone condition called Hypophosphatsia," says Becky, Juliana's mom.
Rare Disease Day is celebrated globally on the last day of February each year, which is also the rarest day on the calendar. According to the National Organization of Rare Disorders (NORD), people celebrate Rare Disease Day to bring awareness to rare diseases and the issues patients and their families face.
Many CCAI families have adopted children with rare diseases.
According to raredisease.org, any disease affecting fewer than 200,000 people in the US is considered "rare." 25-30 million Americans live with a rare disease, and 350 million people are affected worldwide. Rare diseases impact people of all ages and all walks of life. Indeed, rare diseases are not so rare!
According to medlineplus.gov, Hypophosphatasia weakens and softens the bones, causing skeletal abnormalities similar to another childhood bone disorder called rickets. Affected infants have short limbs, an abnormally shaped chest, and soft skull bones.
Juliana's disease impacts every system in her body, from the bones to the skin. She has had six surgeries: Achilles lengthening, two double tibial osteotomies, one repair of a fracture and a broken plate, and tonsil & adenoidectomy. Her bones heal very slowly. Juliana's last surgery was in 2020, and she still has a fibula that has not entirely healed. On March 15, she is having her hardware removed (except for one fibula plate). That will be three plates and 15 screws. To cope with the upcoming surgery and educate her peers, Juliana will share her story with the entire 4th grade before the surgery. Way to go, Juliana!
Like many families raising children with rare diseases, the Raguso family's biggest challenge is learning about and understanding it.
"We take her to as many patient meetings as we can. That is essential for her to know she isn't alone," says Becky. Moreover, traveling on vacation can be tricky because her injectable medication must always be refrigerated.
The Ragusos believe their second daughter Juliana is their missing link in completing their family. "She is pure joy. She has taught us how to relish life and give it all we have. Juliana is our very own superhero." They have learned to read food labels, decode them, and give injections. Most importantly, they've learned how to advocate best for their daughter to find the leading doctors. Juliana has become their teacher.
Juliana's disease maintenance requires 12 injections a week. "Injecting my baby is not fun, but we do it six days a week so she can grow stronger and stronger. At school, she can self-select out of physical activities. She is in a wheelchair now and again, and they always accommodate her. Her friends slow down for her. She has learned to advocate for herself," says Becky.
The Ragusos feel that Juliana's rare disease is manageable.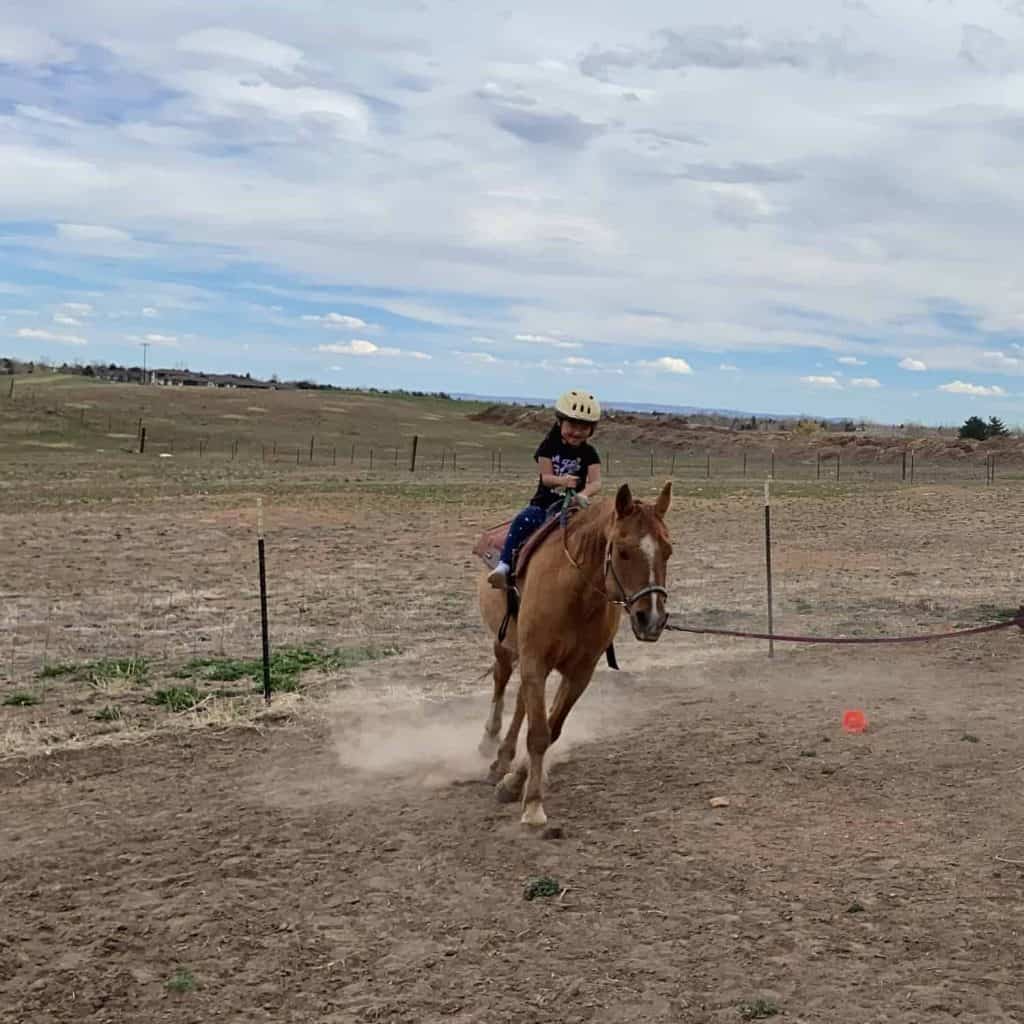 It was touch-and-go initially while they lined up doctors, but once treatments were in place, disease management became follow-up appointments and medicine delivery. According to Becky, "We do our best to keep everything routine. Juliana is full of light and joy; it feels pretty easy. My burden is that this disease is tough for her. Yes, she is a happy child, but it's easy to see the toll this takes on her body and life. That hurts me, but it's harder for her. That's something parents need to remember. It's not about us; it's about our children."
At CCAI, we believe that every child deserves a loving family! If you want to learn more about adopting children with medical needs, like Juliana, please email us at mail@ccaifamily.