February 14th is Congenital Heart Defect Awareness Day, and we are happy to share a story from one of CCAI's families! The Bestwicks adopted two children with congenital heart defects through CCAI's China Program. Read below about the challenges and beauty of raising adopted kids with Congenital Heart defects. CCAI's adoption programs include waiting children with congenital heart defects and other medical/support needs. If you are interested in learning more about adopting a child with medical needs, please email us at mail@ccaifamily.org.
We would love to hear your personal story- how did you decide to adopt a child or children with congenital heart defects?
Brent and I had four biological children; 3 boys and then, finally, a girl! Our biological daughter, Mallory, was born with a heart condition – a SURPRISE to us. She was our foray into the world of cardiology, doctors, hospitals, compound pharmacies, and kids born with medical conditions. Our daughter was born in 2005. It feels like ages ago.
After we saw Mallory through her first year – with lots of meds and learning curves – we revisited the topic of adoption. I had always wanted to adopt. If we had not had Mallory, our biological heart baby, we would probably never have put a check mark beside "heart conditions" on our medical conditions checklist. But, after navigating our beginner course in cardiology, we felt called to take on another heart baby.
First came Quincie in June 2008 through CCAI.
Then came a decade of challenging chapters for us due to Quincie's severe cognitive impairments paired with Deafness.
Then we adopted Rose in December 2018 through CCAI.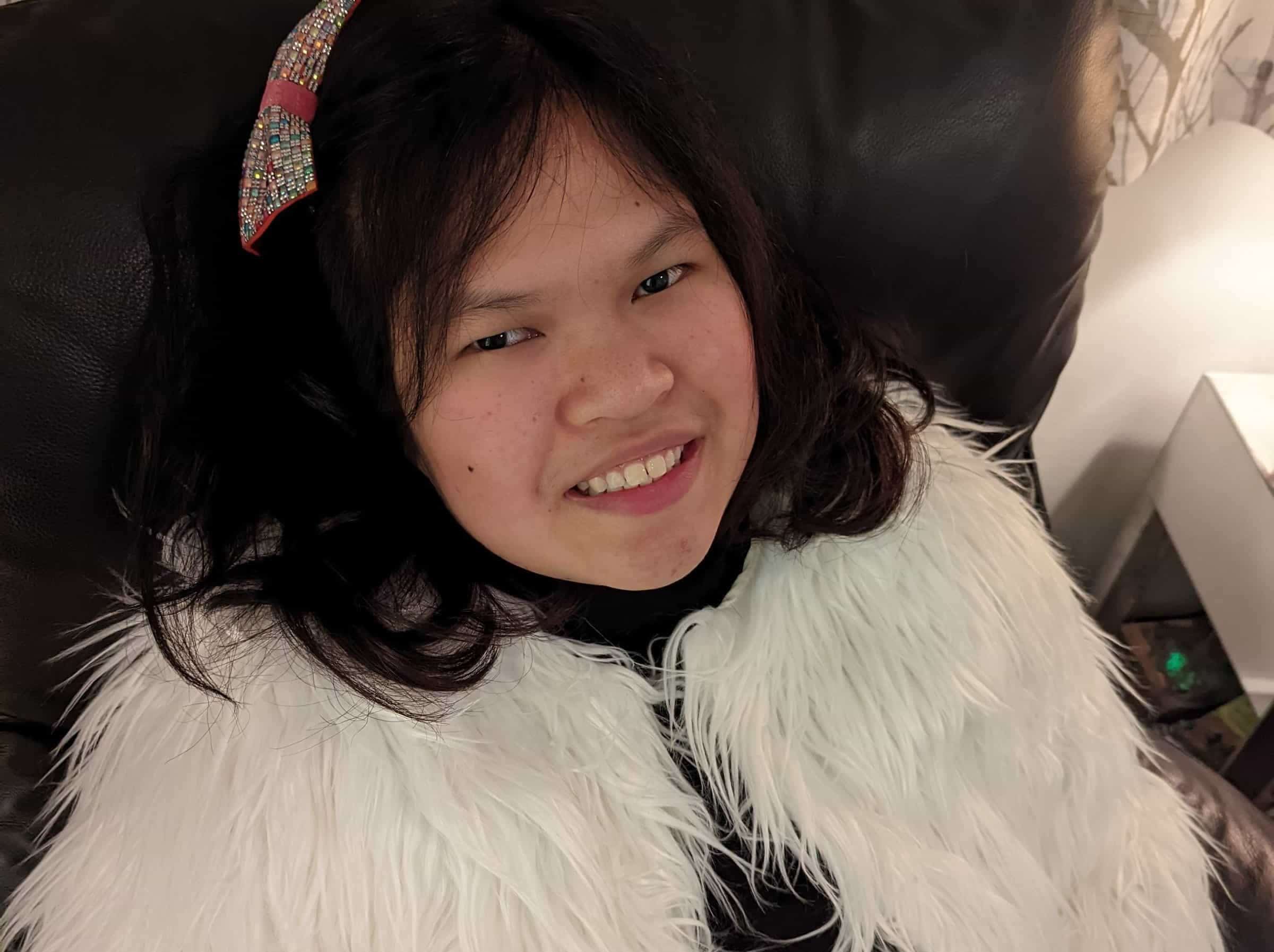 Did you meet with a doctor first to discuss your matched child's health condition?
Yes, we submitted all the medical info we received from China / CCAI to our pediatric cardiologists.
We corresponded with our pediatric cardiologist first, and I will never forget her response to Rose's medical history. She said, "Allie, this kid could die when she is seven. Her condition is serious."
Not going to lie; that was a gut punch. Seven? This precious little babe could die when she is seven years old. Her heart is that broken, that fragile, that irreparable? We already had an adopted child with a similar heart condition, and still, those words were a lot to process. Back in 2008, when we adopted our first child with a significant heart condition, we were told she would be lucky to live in her thirties or forties. But seven?
We had to rely on what we already knew and what we were living; kids with shortened life spans also needed homes. We strengthened our resolve and then committed to moving forward. Again. NO MATTER WHAT.
That's why, in January 2018, when we received our referral and medical records for Rose, the words, "This kid could die when she is seven," sent us reeling. We felt forced to revisit the reality of shortened life spans, the raw and honest of life and death, all over again. This time with worsened odds. Would Rose be as lucky as Quincie? Was it "right" to ask our kids to endure this? Twice? How would we power through such a magnitude of loss whenever it happened?
A very wise friend of mine, KW, lives by an incredible mantra. "In light of eternity." Those powerful words strip us down to the core of our being, putting faith, hope, and grit to the test. What hardships and heartaches are we willing to endure to improve a child's life in this lifetime? The answer is A LOT.
Was your daughter's medical condition easy to understand?
Yes, because we had experience in the heart world and access to cardiologists. Plus, these days, we can Google anything. 🙂
Did your daughters undergo medical treatments once they came to the US?
Yes. Besides new patient appointments and lots of imaging initially, each girl needed one more open heart surgery within their first couple of years stateside with us. At our match, we knew they would need additional care.
What did it feel like to parent a child who needed treatment for Congential Heart Defects?
Like anything else in life, the first time through is overwhelming. But you gain as you go. In the decade between parenting our first two heart girls and our third, we gained so much; knowledge, confidence, and contacts.
Did their medical needs make it more challenging to bond or easier?
Easier because we have a soft spot for heart babies. Even though we know that none of us are immortal when doctors tell us straight up that you, as a parent, are likely to outlive your child is daunting. Regardless, knowing that upfront also puts a lot (of raw and honest) into perspective, so it makes us even more determined to make every moment count, every day.
Did you feel well-equipped or anxious? Why?
Here are some cold hard facts about kids like Quincie and Rose, known as single ventricle (pathway) kiddos. They need three open-heart surgeries to survive—the first at days old. The second is at about one and one-half years. The third is anytime between 3 and 6 years. Only 70% of these warriors make it through all three surgeries. Not only was Quincie, our first adopted daughter, in that lucky percentile year after year, but she also continued to amaze her cardiologists with how healthy she was! (Relatively speaking, of course.) Quincie boosted our confidence!
In the beginning – with Rose – we felt very well equipped as this was a road we had already traveled. However, life tends to throw us curve balls or plant a few forks in the road.
Going into Rose's pre-surgical catheterization in April 2021, we were sure our doctors would recommend the Fontan Completion, the same surgery Quincie had twelve years before in 2010. In part, that is what happened. Our local team of hospital doctors and surgeons recommended the Fontan.
However, our pediatric cardiologist, Dr. Tara Swanson, encouraged us to get a second opinion. A new surgery had sprung up in the past decade. It was more aggressive than the Fontan, but if successful, this surgery could extend Rose's life expectancy past the limits of what the Fontan could offer her, which is only 30 to 40 years. Advancements in medicine are truly astounding!
We reached out to Boston Children's Hospital, a pioneer in the field of pediatric cardiology, and they said that Rose was indeed a candidate for the RV / Right Ventricle Recruitment surgery. It may seem like a no-brainer, but there are still so many unknowns with this much newer recruitment surgery that it became an agonizing decision for us. Medically speaking, the Fontan is an inferior surgery to Recruitment. Regardless, for us, the Fontan is familiar and tried and true. Our first adopted daughter thrives after her Fontan surgery twelve years later!
In the end, we felt we had to offer Rose the healthiest AND longest life possible for her, which meant that in September 2021, despite being COMPLETELY TERRIFIED, we hopped on a plane to Boston. Gulp.
Rose's Boston story is borderline miraculous. Despite some last-minute anatomical surprises that confounded the BCH Cardiology Department and turned everything upside down for 36 hours, not only did our brave young five-year-old come through the Recruitment surgery, she ASTOUNDED TOP SURGEONS AND SPECIALISTS WITH A SHORT SEVEN DAY RECOVERY. Then she came home so much healthier than before!
What did day-to-day life look like before surgery? What does it look like now?
Before surgery, Rose, like many heart patients with significant conditions, tired quickly and did not have much energy. She watched a lot of television. Ha!
AFTER SURGERY, Rose was a completely different kid; she ran, played, jumped, skipped, and had the energy to do all the things she could never do before. In addition, Rose's short-term health improved, and she is on track to living decades past what she could have before. It has been roses and sunshine and life-altering. Literally.
How often do you have to follow up with specialists regarding Rose's congenital heart defect?
With a relatively new open heart surgery, we have had several follow-ups with our local cardiologist. Our long-term goal is to have only annual check-ups. Like with a new baby, there are several appointments at first; then, they taper off as the child grows older and more robust.
We are lucky to have cardiology services in our local metro area. We can follow up here in our home state rather than rack up many miles to Boston. Boston has asked to see us at the one-year mark (post-surgery), so we will honor that. We're indebted to Team BCH! Rose might need more surgeries on her tricuspid valve. We have to wait and see how she grows and how her heart grows with her.
Does Rose accept her heart condition?
Yes. Rose came to us with a scar on her chest from two previous open heart surgeries in China. Since she has been home, we've had several doctor appointments with imaging, always with the knowledge of (at least) one more surgery for her.
It wasn't easy to know how much to share at first. Rose was 2 yrs and four months when we got her. She had to learn our language along with everything else. The pandemic postponed surgery for her (and everyone) by a year, which in hindsight, was a good thing. It gave her more time to learn, grow, and process. As the surgery drew closer, we shared more with her, and she received it well.
How is your family doing now? What kind of adjustments have you made to welcome Rose?
Our most significant adjustment with Rose was not the heart condition but the age difference! Obviously, we agreed to the match as all of the stars were in alignment with Rose, but it was a HUGE SHOCK for these older parents and siblings to GO BACK to having a toddler in the house. All of us were experiencing culture shock. Not just the newest member of the family.
It has been an adjustment, but it's worth it. This little one has brought us much newfound joy.
How has your family grown? What have you all learned through this?
FIRST: We feel blessed by this sixth marvelous little person who came along to join our family. There is a 21-year age gap between our oldest and youngest. We never in a million years envisioned that for our family. Now, I cannot imagine it any other way! We are so entirely smitten, enchanted and enamored with Rosalie.
It has been a good challenge for our three teens still living at home to learn to deal with a toddler as their youngest sister. They have occasional spats, but mostly just oodles of fun together. True siblings! Rose LOVES being the baby in our large family. This child never lacks attention. Especially when you throw into the mix two twenty-something sons who are both married and pop in with their wonderful wives every other weekend, this child is ridiculously spoiled.
SECOND: We are NEVER DONE learning and growing.
We had no idea, never dreamed, there was any other surgery alternative for our Rose and that, in the summer of 2021 (after enduring a global pandemic, mind you), we as parents would have to make one of the most challenging decisions of our lives on behalf of our youngest heart warrior. It is still difficult for us to wrap our brains around the fact that, in the short decade between Quincie and Rose's stateside surgeries, medical interventions had advanced again in extending the life expectancies of these precious kiddos born with only half of a heart. It is overwhelming and sobering and marvelous and humbling, all at the same time.
What has been the biggest challenge in adopting children with Congenital Heart Defects?
Surgery out of state was a new challenge for us. We left three teens – one with support needs – on the homefront to travel to Boston for Rose. Fortunately, we have a fantastic family, and our twenty-somethings stepped up to help. But to say it was stressful for all of us is an understatement.
I email Pam periodically to tell her how grateful we are for this precious gift.
What has been the biggest blessing?
We gave a child a home and the beauty of life while watching miracles unfold. Our family met doctors and nurses who make it their mission never to give up "until every child is well." Through medical needs adoption, we are blessed to receive the kindness of strangers and the compassion of the medical community. Our family feels challenged to take chances and stretch boundaries. We enjoy the privilege of being a champion to a child. We bask in the WONDERMENT of watching a child blossom and bloom and reach all of her potential. Finally, we feel an abundance of joy that comes from growing our family through adoption.
We included a quote from our Dr. Tara Swanson in our post-adoption report. I want to include it here: "Rosalie was born with severe congenital heart disease and was on a pathway toward single ventricle palliative surgeries. After her adoption in the US, she underwent cutting-edge heart surgery to give her a normal life. She has been doing even better than expected, and her new heart should give her a very long and healthy life now. She is a success story, and her outcome would have been radically different in any other country."
In light of our fears about adopting girls with heart conditions, pair all this with our outcome. We got a revolutionary surgery for Rose that expects to beat Quincie's by thirty or forty years. Put Tara's first words, "This kid could die when she is seven," next to her last words; "the cutting edge surgery, the success story, the outcome that would have been radically different in any other country."
This outcome IS WHY ROSE'S STORY IS SO INCREDIBLE.
If we had "passed" on Rose, if we would have said, "We're not that strong," we would have missed out on a mighty opportunity and the immeasurable joy of raising our girl.
If you are interested in learning more about medical needs adoption, please contact CCAI at mail@ccaifamily.org. To learn more about Congenital Heart Defects, visit the CDC.